All content and images on this website are the copyright of Gerald A. Robillard 2011.  All rights reserved.

 

                                                            SHOW SCHEDULE FOR 2019

JUNE 22 & 23     NARRAGANSETT, RI 

JULY 13 & 14  WICKFORD ART FESTIVAL, WICKFORD, RI

JULY 19,20,21  YARMOUTH CLAM FESTIVAL, YARMOUTH, ME

JULY 27 & 28  NEWBURYPORT, MA

AUGUST 10 &11  MYSTIC OUTDOOR ART FESTIVAL, MYSTIC, CT

AUG. 31, SEPT. 1 KEENE, NH ART FESTIVAL

SEPT. 7 & 8  GLASTONBURY ART FESTIVAL, ON HUBBARD GREEN, GLASTONBURY, CT

SEPT. 14  YORK ART FESTIVAL, YORK, ME

OCT. 12,13,14  SCITUATE ART FESTIVAL, SCITUATE, RI

​LOOKING FORWARD TO SEEING EVERYONE THIS SEASON AT THE SHOWS!!

WE ARE ABLE TO ACCEPT SALES OVER THE PHONE THRU MASTER CARD AND VISA

Nautical and seascapes paintings

Shoreline and landscape paintings

Welcome to the Gerald Robillard Gallery

Feel free to sign my guest book. Thank you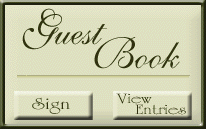 Due to Covid 19, our shows have be cancelled for the year.  If you are interested in a painting you can visit my studio by appointment.  I will be happy to show you my paintings.   If you see a painting you are interested in, you can call me at 401-568-7328 & I can take a credit card over the phone & ship the painting.